Vatican Conference Presents Disturbing Lineup of Speakers
"Modern man listens more willingly to witnesses than to teachers, and if he does listen to teachers, it is because they are witnesses."

─ Pope St. Paul VI, Evangelii Nuntiandi, no. 41
Throughout his pontificate, Pope Francis has repeatedly warned against the temptation to make the Church into just another non-profit organization. The Church, he said in 2013, "is not a shop, a humanitarian agency, an NGO."
NGO stands for Non-Governmental Organization. The term designates a wide variety of non-profit agencies that advocate for various causes. In some cases, they resemble traditional charities, providing things like food and water to needy people. In other cases, however, they are highly bureaucratic organizations, employing academics, lawyers, and consultants, agitating on behalf of some cause.
Pope Francis' frequent criticism of the idea of the Church as an NGO is spot on. Far too many people nowadays despiritualize the Church's salvific mission, instead prioritizing worldly matters of "social justice." Even the Church's enormous charitable activities, such as providing healthcare and education, cannot be allowed to eclipse Her evangelical mission – to preach Jesus Christ crucified.
As the Holy Father put it in his very first homily as pope: "We can walk as much as we want, we can build many things, but if we do not profess Jesus Christ, things go wrong. We may become a charitable NGO, but not the Church, the Bride of the Lord."
A Secular Gabfest at the Vatican
I cannot argue with the Pope's point. However, it is precisely because I agree with him so much, that I am so disturbed by the way the Vatican has increasingly come to resemble an NGO in recent years.
It is strange and ironic to me that a pope who has preached so fervently and astutely against an NGO Church appears to be promoting conferences and other activities at the Vatican that are almost completely secular, in many cases indistinguishable from anything you might find within the halls of the United Nations.
The latest example of this trend is truly disturbing. This week, the Vatican is hosting its Fifth International Conference. The conference will be dealing with the theme, "Exploring the Mind, Body & Soul." It is subtitled, "A Global Health Care Initiative."
At a time when the world is still struggling beneath a global pandemic, and when so many Catholics are dealing with the burden of the loss of access to the sacraments, there is an urgent need for Catholic thinkers to discuss themes related to healthcare. How do we approach a global health emergency from a Catholic perspective? How do Catholic healthcare workers and religious help provide healthcare for the neediest? How do bishops and pastors balance the spiritual needs with the physical health of their flock? These are difficult and urgent questions.
However, even a brief glance at the list of speakers and attendees at this conference is enough to leave you scratching your head. There are almost no Catholic clergy, bishops, or theological experts listed on the program. Instead, there is a huge who's-who list of secular globalist billionaires, business owners, celebrities, academics, and healthcare experts. Many of these figures are extremely anti-life and anti-family: like Chelsea Clinton; pro-abortion model Cindy Crawford; Marc Benioff, the CEO of Salesforce, one of the most virulent anti-family corporations on the planet; and new-age guru Deepak Chopra. Anthony Fauci and the CEO of Pfizer are also among the many other secular speakers.
Yes, Cardinal Parolin is scheduled to speak, as well as Cardinal Ravasi. There are also a handful of other identifiably Catholic speakers. But they constitute a tiny minority. Indeed, if you were casually scrolling through the list of speakers, you would probably have no idea that the conference is being hosted by the Vatican or has anything to do with religion.
With the Catholic presence so overwhelmingly dwarfed by the secular presence, it is basically a guarantee that the conference will be, at best, a giant secular gabfest, but with a slight Catholic gloss. In which case, you have to ask: What is the point of this conference? Why has the Vatican poured such enormous effort into hosting a conference that any other NGO on the planet could have hosted?
A Disturbing Pattern
One Catholic healthcare expert, Ruth Institute President Dr. Jennifer Roback Morse, has said that the Vatican's choice of speakers for the conference is "deeply embarrassing" for the Church.
"The Catholic Church is a world-wide institution of over one billion members. Among all those people to choose from, the Vatican's Pontifical Council for Culture couldn't find anyone better than this lineup of abortion advocates?" she said.
"This conference is a travesty," she added. "There are too many abortion proponents speaking at this conference to simply uninvite a few. The Ruth Institute calls on the Vatican to cancel the event. Plan a new, fresh conference with prominent scientists, philosophers, and religious leaders who are committed to authentic human rights, including the rights of the most vulnerable among us."
I couldn't agree with Dr. Morse more.
By providing these individuals a global pulpit from which to preach, the Vatican is exposing millions of vulnerable souls (Catholic and non-Catholic) who are weak in knowledge of the perennial teaching of the Catholic Church, to secular viewpoints on faith, religion, human dignity, sacredness of life, marriage, healthcare, and science. Moreover, because it is a Vatican-sponsored program, what is proposed, in most people's minds, must then be true, accepted as Gospel. And as we have witnessed with past events, there will likely be little to no rebuttal to what is being proposed, thus sowing confusion and scandal.
Unfortunately, however, as I have already noted, this conference is merely the latest example of a disturbing pattern of Vatican-sponsored events that have given prominent platforms to some of the strongest anti-life and anti-family activists on the planet.
In recent years, pro-population control activist Jeffrey Sachs has repeatedly appeared at conferences hosted by the Pontifical Academy of the Sciences. Often these conferences enthusiastically tout, without any necessary qualifications, various tenets of the United Nation's Sustainable Development Goals (SDGs), some of which pro-abortion activists interpret as including a right to abortion and contraception. At another conference, former California Gov. Jerry Brown, an extremely anti-life politician, spoke about climate change.
In one bizarre event, Pope Francis himself gave an award to George Clooney, Richard Gere, and Salma Hayek at the Vatican. As LifeSite reports, the pope gave the three pro-abortion and anti-family actors the award "in recognition of their activism against climate change, war, and terrorism." The three actors were also designated as "ambassadors" for Scholas Occurrentes, an education-focused charity founded by Pope Francis in 2013. Scholas Occurrentes itself is a strangely secular organization, which has also been caught peddling troubling anti-family materials.
However, perhaps the most disturbing event of all was when notorious population controller Paul Ehrlich, who has promoted forced contraception/sterilization and even forced abortion, was invited to speak at the Vatican in 2017. It is hard to think of anybody alive today who is more opposed to Catholic teaching, and whose anti-life influence has been more pernicious, than Paul Ehrlich. Ehrlich's alarmist 1968 book The Population Bomb, predicted impending, massive food shortages and starvation. It gave enormous fuel to the population control movement, and has been used to justify all manner of inhumane and coercive population control measures all around the world.
Demands of Discipleship and Crisis in the Church
How is it that billions of people throughout history have worshipped and continue to worship a God Who is invisible? "Simply believing in the existence of God is not exactly what I would call a commitment," said Mother Angelica, reflecting on this question. "After all, even the devil believes that God exists. Believing has to change the way we live." (Mother Angelica, Answers Not Promises)
Before Christ left His disciples and ascended into heaven, He instructed them to, "go, and make disciples of all nations." This is the central, salvific mission of the Church.
It took a tremendous amount of extraordinary energy for the early apostles and disciples to convert the populace, which began with their own conversion and life in Christ. It demanded faith, heroic witness, and the shedding of blood to open the eyes of the blind and the ears of the deaf. The disciples deeply understood that they were "in" the world, but not of the world.
We accept and expect hardships in following Jesus; after all, the Master told us:
Behold, I am sending you like sheep in the midst of wolves; so be shrewd as serpents and simple as doves. But beware of people, for they will hand you over to courts and scourge you in their synagogues, and you will be led before governors and kings for my sake as a witness before them and the pagans. When they hand you over, do not worry about how you are to speak or what you are to say. You will be given at that moment what you are to say. For it will not be you who speak but the Spirit of your Father speaking through you. Brother will hand over brother to death, and the father his child; children will rise up against parents and have them put to death. You will be hated by all because of my name, but whoever endures to the end will be saved. (Matthew 10:16-22)
Sadly, to see so many prominent figures at the Vatican reshaping the Church in a worldly image, granting a platform to false prophets to disseminate their secular philosophies, is disconcerting and causes grave concern! There is nothing positive to gain in inviting prominent anti-life and anti-family proponents to the Vatican. These individuals – simply by observing their public behavior or listening to what they have spoken in public forums or published – have no perceivable desire to promote Christ or uphold the teaching of His Church; instead, they tirelessly work to undermine Christ and the mission of the Church. They are false. Moreover, where is the fraternal correction? We do no service to them, or to ourselves, by elevating their propaganda and philosophy to the level of the truth about human dignity and the human person's call to eternal life.
St. Paul reminds the shepherds and leaders of the Church to "keep watch over yourselves and over the whole flock of which the Holy Spirit has appointed you overseers, in which you tend the church of God that he acquired with his own blood." (Acts 20:28)
The conference happening this week is just further proof that we are confronted by a great crisis in the Church. We must fast and pray for our Holy Father and all bishops, that they will renew their commitment to the Church's evangelical mission, and eschew the secularist humanistic interpretation of the Church, that reduces Her mission to a worldly one.
Did you find this useful?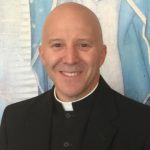 Father Shenan J. Boquet was ordained in 1993 and is a priest of the Houma-Thibodaux Roman Catholic Diocese in Louisiana, his home state, where he served before joining HLI as its President in August 2011. Father Boquet earned a BA from Saint Joseph Seminary College, a Master of Divinity (MDiv) from Notre Dame Seminary Graduate School of Theology, a Certification Program in Health Care Ethics from the National Catholic Bioethics Center, and a Master of Science in Bioethics (MSBe) from the University of Mary in Bismarck. In 2018, Father Boquet was awarded an honorary visiting professorship by the Benedict XVI Catholic University in Trujillo, Peru. He is available for interviews and bookings on behalf of HLI by emailing hli@hli.org.