Abortion Horrors Worse Than Any Horror Movie You Could Imagine
The Gruesome Violence of Abortion
It should come as no surprise to anybody, but the fact is that many abortionists are not psychologically and spiritually well, to put it mildly. The mainstream media does its best to cover their tracks. But anybody who follows abortion-related news closely can't help but be struck by the never-ending string of gruesome, macabre, bizarre, and downright disturbing revelations about many so-called abortion "doctors."
A sampling: Abortionists raping or sexually assaulting their patients; running filthy clinics that show not the slightest regard for basic safety protocols; writing bizarre poetry; growling and shouting demonically at a peaceful pro-life protester; twisting the heads off living babies who survive abortions; stabbing living newborns in the neck; throwing living newborn babies in trash bags and hiding them on the roof of their clinics; making callous "jokes" about the babies they've killed; or offering "funeral services," baptism ceremonies and the taking of mementoes like locks of hair or foot prints from the babies that the abortionist has just murdered. Most horrifically of all, perhaps, is that David Daleiden of the Center for Medical Progress gave testimony this month in California that he unearthed fetal hearts being alive while they were harvested.
And then there's this strange, strange habit that some abortionists have of keeping the bodies of their victims. You'll recall that Kermit Gosnell infamously stored the bodies and severed arms and legs of some of his abortion victims in jars of formaldehyde in his clinics. Now, we have learned that another one of the United States' most notorious abortionists kept the bodies of over 2,200 of his abortion victims preserved in his house.
The late Dr. Ulrich Klopfer was an abortionist who aborted unborn babies at The Women's Pavilion in South Bend, Indiana, as well as other abortion facilities throughout the state. The Will County Sheriff's office publicly announced earlier this month that an attorney representing the late abortionist had discovered the fetal remains while going through his client's belongings.
Dr. Monica Miller, a pro-life advocate who has recovered and provided proper burial for the bodies of aborted babies dumped outside abortion clinics, isn't surprised. Over 30 years ago, she recovered hundreds of bodies of aborted babies outside of one of his facilities in Illinois. They were put outside to be picked up by the trash disposal. "These were babies he killed at the Indiana abortion center where he worked at that time," explained Miller. "Many of the bags containing the babies even had his name scribbled on them."
As of yet, nobody knows why Dr. Klopfer collected these macabre specimens. Dr. Miller thinks that one reason could be simply that he was too cheap to pay for proper removal of the bodies. However, as in the case of Kermit Gosnell, who had no apparent practical reason to keep his specimens, the reason may simply be much more inscrutable and sinister. Either way, both cases demonstrate that however each of these abortionists may have justified their day job, it was not because they were unaware that they were killing living human beings. These preserved fetal remains are no "blobs of tissue." They are the recognizable bodies of developing human babies.
As Ross Douthat observed in the New York Times this week, cases like Klopfer's and Gosnell's highlight the "most visceral of contrasts" in the abortion debate: "between the mysticism required to believe that the right to life begins at birth and the cold and obvious reality that what our laws call a nonperson can still become a corpse."
The Impact 40 Days for Life
There is, however, a silver lining of sorts to this story. No, there is nothing we can do now to bring back the thousands of innocent human beings who Klopfer robbed of their right to live. However, it is worth noting that Klopfer didn't entirely get away with his crimes.
In 2016, Klopfer lost his abortion license – two years after authorities uncovered the fact that he had failed to report clear cases of statutory rape, among other legal crimes. Instead of reporting the fact that a 10-year-old and two 13-year-old girls were pregnant – proof-positive of statutory rape – Klopfer had instead performed abortions on the girls…and then sent them back into the situations where the abuse was taking place. So much for abortion being "pro-woman."
It is well worth noting, however, that before Klopfer was brought to justice, his abortion facility was the location of repeated 40 Days for Life vigils. Twice a year during the 12 years before authorities raided his clinic, pro-life advocates gathered outside his facility for 40 days of prayer and fasting. The day after authorities raided Klopfer's clinic in 2014, and the very first day that pro-lifers could recall that no abortions took place at that clinic, happened to be the feast of St. Joseph – March 19.
Shawn Sullivan, the director of 40 Days for Life in South Bend, where Klopfer's clinic was located, did not think this was a coincidence. "Through the 40 Days for Life campaigns, I have never seen Dr. Klopfer shut down," he said at the time. "But we have never had so many prayer witnesses, and their prayers were answered on the Feast of St. Joseph." Sullivan added, "We just let the Holy Spirit use us to convert those hearts and minds that remain open to Him. This is clearly all God's doing."
I don't doubt that much of the credit for bringing about the end of Klopfer's abortion career can be given to 40 Days for Life and its faithful prayer warriors. Christ himself told us that there are some demons who are so tenacious that can only be cast out with the power of prayer and fasting. The demonic forces behind abortion, certainly, are of that kind.
This is why I think the creation of the 40 Days for Life campaign is one of the great masterstrokes of pro-life activism of the past few decades. The twice-yearly campaigns remind pro-life activists that all of our activism must be firmly rooted in spiritual warfare. As the 40 Days website pithily puts it: "Prayer keeps us rooted in the fact that it is our desire to carry out God's will. Fasting is a sacrifice that helps us reach beyond our own limitations with God's help."
Biggest Ever 40 Days for Life Starts This Month
I can never urge my readers strongly enough to get involved in their local 40 Days for Life campaign. And, if necessary, to start one up in their local community.
This year's second 40-day campaign of prayer and fasting begins this month, on September 25. It is set to launch in a record-breaking 505 cities worldwide!
According to the counter on their website, since 40 Days for Life launched in 2007, over 16,000 babies have been saved, 104 abortion facilities where 40 Days vigils have taken place have shut down, and 191 abortion workers have left their jobs. 40 Days campaigns have taken place in 816 cities in 56 countries.
There are many, many ways to help end abortion. But spending an hour outside an abortion facility, within sight of the building where the murder of the innocents takes place, providing a prayerful witness to men and women in desperate circumstances, is surely one of the easiest, most beautiful, and most powerful means at our disposal.
When we fail to go to the place where the killing is happening, it is easy for abortion to become a mere abstraction: a terrible crime, no doubt, but not something that is actually happening, today, in our very community.
So, what are you waiting for? Right now, today, there are Klopfers performing abortions in abortion facilities in your country, state, and city. There are unborn babies – precious, innocent little boys and girls, vulnerable mothers, and, yes, spiritually ill abortionists and abortion workers, who desperately need your presence and prayers. If you're not sure where the nearest 40 Days vigil is, you can search the 40 Days for Life website.
Listen to this description of the 40 Days campaign in South Bend, before Klopfer lost his license. "Dr. Klopfer is known for coming out to the parking lot when women and children are present praying, and yelling all sorts of vile and vulgar profanities and insults," said Tom Policinski, Head Sacristan of the Chapel of Divine Mercy, a prayer chapel that pro-life activists created next to Klopfer's abortion facility. "During this 40 Day campaign, we have adorers in the chapel on one side of the abortuary, and the prayer witnesses on the other."
That's how we will bring about the end of abortion.
Did you find this useful?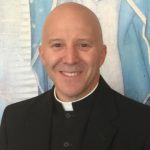 Father Shenan J. Boquet was ordained in 1993 and is a priest of the Houma-Thibodaux Roman Catholic Diocese in Louisiana, his home state, where he served before joining HLI as its President in August 2011. Father Boquet earned a BA from Saint Joseph Seminary College, a Master of Divinity (MDiv) from Notre Dame Seminary Graduate School of Theology, a Certification Program in Health Care Ethics from the National Catholic Bioethics Center, and a Master of Science in Bioethics (MSBe) from the University of Mary in Bismarck. In 2018, Father Boquet was awarded an honorary visiting professorship by the Benedict XVI Catholic University in Trujillo, Peru. He is available for interviews and bookings on behalf of HLI by emailing hli@hli.org.