Pro-Life Laws Close Abortion Clinics
For God and before God, the human being is always unique and unrepeatable, somebody thought of and chosen from eternity, someone called and identified by his own name."  

― Pope St. John Paul II, 1978 
Sometimes it's difficult to remember that we now live in a post-Roe America. For nearly 50 years, pro-lifers gave everything to the effort to eradicate that most-appalling of all U.S. Supreme Court decisions, a decision that gave America the dubious distinction of being one of the most extreme pro-abortion nations on earth, and which opened the floodgates to untold millions of abortions – numbering over 63.5 million. 
And yet, suddenly, when it scarcely seemed possible, all the stars suddenly aligned. Suddenly we obtained enough justices on the High Court with courage to risk the wrath of the powerful abortion lobby, and with just the right case to consider, to undo that great injustice. 
As I have explained many times in this space, the overturning of Roe in Dobbs v. Jackson hardly means that our work is done. Indeed, in many ways it is just beginning. With Roe gone, the argument for or against abortion now returns to the individual states. As we are seeing, pro-abortion activists have rallied their troops, pledging never to give up in trying to expand abortion both at the state and federal levels. Our response to this reality, and the on-going threat it means to preborn life, must be to meet their resolve with even greater resolve, tirelessly working to eradicate the violence of abortion and its corrosive and deadly mindset.  
The fight for a Culture of Life will never be definitively "won" until the day when Christ returns in glory. Until that day, there will always be a need for courageous pro-life warriors to exert all their talents and energy in devising new and better ways to counter the advances of the culture of death and to cast a protective mantle over the innocent preborn and other vulnerable people, defending life at every stage.  
And yet, it is well worth pausing from time to time to take stock of and give thanks for the enormous differences our efforts have made. A new report from the pro-abortion Guttmacher Institute, formerly the research arm of Planned Parenthood, gives us such an opportunity, revealing in clear numbers just how much we have to be grateful for this year. 
Report Shows Sixty-six Abortion Facilities Stop Abortions
The report was issued to mark 100 days since Roe was overturned. According to the Institute, in that time 66 abortion facilities in 15 different states have stopped performing abortions. That's a full 66 communities that have been freed from the scourge of child-killing in their midst! That's 66 abortionists out of work. And while 40 of the facilities are still open offering other "services," 26 of them have shuttered their doors for good.  
Prior to the overturning of Roe, notes the report, the fifteen states in question had 79 abortion facilities. That has now dropped down to 13. And all of those 13 are in Georgia. In other words, fourteen of the fifteen states where abortion facilities have ceased abortions are now abortion-free! This includes Alabama, Arkansas, Arizona, Idaho, Kentucky, Louisiana, Mississippi, Missouri, Oklahoma, South Dakota, Tennessee, Texas, and West Virginia. 
All I can say is, praise God! What a truly remarkable turn of events.  
The situation is particularly extraordinary in Texas, where previously 23 abortion facilities had been in operation. Since Dobbs, however, 12 of those facilities have closed entirely, while another eleven have remained open, but offering other "services." 
"The closure of numerous abortion clinics in Texas is exciting news for those of us across our state committed to defending life at all stages," Texas Right to Life communications director Kim Schwartz told the Daily Caller News Foundation recently. "These extensive closures also dismantles the pro-abortion crowd's argument that abortion represents a small portion of the services offered and revenue raised at these clinics – in reality, it is a money-making operation that lacks any respect for human life." 
Thousands of Lives Saved by Pro-Life Laws
Indeed, Planned Parenthood has claimed for years that abortions only constitute "3%" of the services that it offers. This misleading statistic is obtained by treating such things as pregnancy tests or dispensing contraception as being on par with abortions. In reality, as various analyses have made clear, abortions make up a huge part of Planned Parenthood's cash flow. Without the money from abortions, Planned Parenthood and other abortion clinics often simply cannot keep their doors open.  
It is difficult to calculate exactly how many preborn children have been saved due to the closing of these facilities. This is because some women in these states have crossed state lines to obtain abortions in neighboring states where this murderous act remains legal. In other cases, women may have obtained abortion drugs from the online abortionists who are cynically targeting vulnerable women. 
However, the Institute notes that in the fourteen states where abortion has now become illegal and unavailable, there were a total of 125,780 abortions in 2020. With the abortion facilities in those states completely shut down, it is highly likely that tens of thousands of children have been saved from premature death due to these states' decision to embrace a Culture of Life. It is breathtaking to stop and think for a moment about the lives that will be lived, the brothers and sisters that will be had, the future generations that will exist, due to the Supreme Court's willingness to "turn back the clock" and reject the worst decision it ever made. 
More States Likely to Ban Abortion
As already noted, the situation is somewhat different in Georgia, where one facility has closed. However, the state does still allow abortion until six weeks of pregnancy under its recently enacted "heartbeat" bill. The more restrictive law has led one abortion facility to close its doors. But for now, the rest are attempting to continue to operate.  
Importantly, however, the impacts of the reversal of Roe are only just beginning to show. In coming months, more states are likely to ban abortion partially or completely, which could result in the closure of many more abortion facilities – saving numerous innocent preborn lives. 
According to the Institute's analysis, by the time the dust settles, as many as 26 states are likely to partially or fully ban abortion. In several states, including Indiana, Ohio, and South Carolina, partial or total abortion bans briefly went into effect post-Dobbs, before courts blocked them. However, once those cases make their way through the courts, it is likely that they will be reinstituted, and preborn children will again be protected in those states.  
Abortionists say that they are feeling the pressure of the shifting legal landscape. 
"It is precarious from a medical standpoint and certainly from a business standpoint,'' said Dr. Katie McHugh, an abortionist in Indiana, according to the Associated Press. "It's difficult to keep the doors open and the lights on when you don't know if you're going to be a felon tomorrow." 
The Next Battleground: Pro-Abortion States
Although these new reports show enormous pro-life gains since Roe was overturned, there are some notable and difficult challenges that lie ahead. 
Another recent report from the Guttmacher Institute showed that in 2020 there were 930,160 abortions in the United States. Although this number marks an increase of 67,840 abortions from the previous report in 2017, it still marks a massive decrease since the sustained peak in the early-to-mid 80s. However, what the Institute's report shows is that nearly 30% of abortions in the U.S. occur in just two states: California and New York.  
Unfortunately, these two states show no signs of trending pro-life. If anything, they are responding to the pro-life momentum elsewhere in the country by doubling down on their radical pro-abortion position. As I wrote last week, in the upcoming election California voters will be asked to vote on Proposition 1, a ballot initiative that would put a "right" to abortion in the state constitution. It is critical that pro-life Californians show up to the polls in force to ensure that this sinister proposition does not pass.  
Polls Show Pro-Life Trends
However, there is reason to hope. Although pro-abortion media constantly claim that most Americans oppose overturning Roe, other polls have found that, in reality, Americans are far more "moderate" on abortion than the media paint them to be. The problem is that many people simply don't understand that overturning Roe doesn't suddenly make abortion illegal. 
A recent poll from The Federalist and Susquehanna Polling & Research shows that when asked who should be deciding abortion law, just 26% say that it should be up to the Supreme Court. A much larger percentage – 48% – say that it should be up to Americans and their elected state representatives. In other words, most people don't support the legal reasoning behind Roe.  
Another poll released this summer found that a total of 49% of respondents think that abortion should only be legal up to six weeks or only in cases of rape or incest, with another 23% only supporting abortion up to 15 weeks. Roe, meanwhile, had mandated that abortion be allowed up to viability, which is around 22-to-24 weeks. In other words, an overwhelming plurality of respondents supported banning abortion long before Roe allowed it.  
It may seem impossible to turn the ship on abortion and its mindset in liberal strongholds like New York and California. And yet, abortion rates have fallen consistently for decades now, while sentiment has trended pro-life. In part, Roe fell now because never before have we had more evidence of the humanity of the preborn child. In the 1970s, when Roe was passed, we didn't have high-definition, 3D ultrasounds. Now, it's easy to dismiss anyone who calls the preborn child a "blob of tissue" as nothing more than an "anti-science" bigot. 
Look at the 3D ultrasound of the preborn child, even in the earliest stages of pregnancy, and try to tell me that that isn't a unique, growing member of the human race. It doesn't work. In the end the truth will win out. In the meantime, it is up to us to be a voice for the voiceless, and to expose the hidden humanity of the preborn child to the world, until every single abortion facility in every state in this nation of ours shuts down for good.  
Catholics Must Advocate for Life
Let us remember the words and teaching of Pope St. John Paul II who said,  
laws which legitimize the direct killing of innocent human beings through abortion or euthanasia are in complete opposition to the inviolable right to life proper to every individual; they thus deny the equality of everyone before the law. [They are] therefore radically opposed not only to the good of the individual but also to the common good (Evangelium vitae, no 72-73). 
When faced with these societal and political difficulties, Catholics   
have the right and the duty [emphasis added] to recall society to a deeper understanding of human life and to the responsibility of everyone in this regard. 
Moreover,  
those who are directly involved in lawmaking bodies have a grave and clear obligation to oppose any law that attacks human life. For them, as for every Catholic, it is impossible to promote such laws or to vote for them (Congregation for the Doctrine, Doctrinal Note on Some Questions Regarding the Participation of Catholics in Political Life). 
Thank God that huge progress has already been made. Let us hope that the pro-life momentum that we are seeing this year will not only spread to more states, but also to more pro-abortion nations around the world. We have shown the world that it is possible to right the wrong of abortion. May other states and nations soon follow suit. 
Did you find this useful?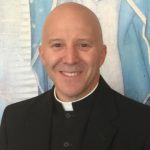 Father Shenan J. Boquet was ordained in 1993 and is a priest of the Houma-Thibodaux Roman Catholic Diocese in Louisiana, his home state, where he served before joining HLI as its President in August 2011. Father Boquet earned a BA from Saint Joseph Seminary College, a Master of Divinity (MDiv) from Notre Dame Seminary Graduate School of Theology, a Certification Program in Health Care Ethics from the National Catholic Bioethics Center, and a Master of Science in Bioethics (MSBe) from the University of Mary in Bismarck. In 2018, Father Boquet was awarded an honorary visiting professorship by the Benedict XVI Catholic University in Trujillo, Peru. He is available for interviews and bookings on behalf of HLI by emailing hli@hli.org.