Shut Down Pornhub . . . and Every Other Porn Site
Pornography, a Plague Upon Our Families, Children, and Societies
It has always seemed to me that if ever there were an issue that religious conservatives, feminists, and human rights activists should agree on, it is on the evils of the mass proliferation of online pornography and the urgent need to stop it. That's why I am delighted to hear that a coalition of activists and groups from across the ideological spectrum are coming together to demand that the largest porn site in the world—Pornhub—be shut down.
One recently launched petition to that effect has gained almost 500,000 signatures, while another petition has earned over 50,000. Earlier this month, a group of activists, including both pro-lifers and self-described radical feminists, staged a protest outside the headquarters of MindGeek—the huge, shadowy corporation that owns Pornhub (and a host of other porn sites). The protests come in the wake of a number of news items in the past few months exposing how utterly careless Pornhub is in preventing its site from being used to host videos depicting criminal acts.
Recently, for instance, we heard about how Pornhub profited from the presence on its site of 58 different videos depicting the rape of a 15-year-old girl. The girl had been abducted from her home and had been missing for over a year. During her year in captivity, the girl was forced to undergo an abortion. The girl's poor mother only learned the whereabouts of her daughter after discovering the existence of these videos on the porn site. When Pornhub was confronted with these videos, it initially responded with a claim that it had "verified" the girl as a "model with valid ID"!
Then there was the exposé by Vice that found that, despite its claims to the contrary, Pornhub was continuing to host videos produced by Girls Do Porn, even though the company owners were facing federal charges of trafficking. Apparently the owners had lured girls into shooting videos under false pretenses, claiming that the videos would not be posted online (which they promptly were), threatening them with legal action if they didn't carry through with the shoot, and demanding that they perform sex acts that they had not agreed to, among other crimes. Pornhub claimed that it had taken steps to prevent Girls Do Porn videos from being uploaded to its site. However, reporters with Vice found that it was laughably easy to circumvent Pornhub's supposed defenses and that Girls Do Porn videos were still circulating freely around the site.
In fact, an unwillingness to take the most basic steps to ensure that videos uploaded to its site don't depict underage or non-consenting participants appears to be baked into Pornhub's business model. Pornhub is the "YouTube" of the porn world, meaning that it is designed to allow users to upload their own pornographic videos. However, as campaign organizer Laila Mickelwait writes, "All that is needed to upload pornography onto Pornhub is an email address. No government-issued ID is required, not even to become 'verified' with its trusty blue checkmark that makes everything seem a-OK. . . . It took me under 10 minutes to create a user account and upload blank test content to the site, which went live instantly."
Such an insanely open system is basically an invitation for creeps and criminals to upload child porn and other illegal content. No wonder a child rapist could upload 58 different videos of his criminal acts onto the site without anybody noticing! These videos were viewed millions of times. I can't even begin to wrap my head around the degree of evil involved here.
Marketing Child Porn to Children
However, while everybody can agree that Pornhub's blasé attitude toward profiting from the trafficking and rape of underage girls and women is horrific, we shouldn't lose sight of the fact that the evil goes way beyond that.
Those who defend pornography often do so by appealing to such things as the importance of sexual liberation and the freedom of adults to choose to live as they please, the right for porn actresses to "consent" to use their bodies as they will, and the supposed ways pornography can "empower" women. The briefest examination of the facts about the porn industry as it actually exists in the real world shows how hollow these talking points are.
For instance, regardless of whether adults have a "right" to produce and consume the sort of explicit, violent, and misogynistic smut that is now the norm, the fact is that a huge percentage of porn users are not adults at all, but children (often very, very young children). Now, it should be obvious to all that a child's right to develop physically and emotionally without having to battle the temptation of effortless access to an endless supply of deviant and soul-bending pornography should trump that of adults to have unfettered access to hardcore porn.
This should be obvious. But it is not. The reality is that a huge number of hardcore pornography sites (including Pornhub) have absolutely no age restrictions in place whatsoever; anyone with a computer or smartphone can instantaneously access them, no questions asked, no problem. Not only is there no broad movement to end this situation, but porn supporters actually defend the status quo by claiming that any barrier to adults' access to porn, no matter how negligible, is an attack on "freedom of speech."
Many anti-porn activists now draw comparisons between the porn industry and the cigarette industry in the 1960s. In reality, the comparison fails due to the fact that the porn industry is far more exploitative. Yes, just like the cigarette industry, the pornographers are now deliberately targeting children with their product (e.g., a disgusting recent ad from Pornhub showed a picture of the Star Wars character Baby Yoda with the Pornhub logo reflected in his eyes. The caption read, "10 seconds after my parents leave the house." In other words, Pornhub knows kids are accessing its site, and it's openly encouraging them to do so—and under their parents' noses.) However, unlike the cigarette industry, the pornographers have the power to go directly to children in the privacy of their bedrooms and offer them unlimited, unfettered, anonymous "free samples" of their product. Unsurprisingly, porn use is ubiquitous amongst children. And we now know that at least some of the porn these children are watching is child porn. In other words, the porn industry is marketing child porn to children. And in response, the adults who have the authority to do something about it are merely shrugging their shoulders and talking about "freedom."
Porn: A Public Health Crisis
The evidence is now incontrovertible that the mainstreaming of hardcore pornography presents a massive public health crisis. In an excellent recent article drawing out the pornography/cigarettes analogy, writer Madeleine Kearns observes: "[T]here are currently over 40 studies showing the addictive nature of pornography and the way its viewers can escalate from comparatively mild to more-extreme material; 25 studies falsifying the claim that porn addicts just have a more active sex drive; 35 studies correlating porn use with sexual dysfunction and lower arousal (including seven that demonstrate causation); and more than 75 studies linking porn use to lower relationship satisfaction and poorer mental health. Porn literally makes men impotent."
However, as Kearns notes, in just the same way that the public eventually woke up to the lies that were being peddled by the tobacco industry, there are signs that the tide is changing on porn as well. "Big Tobacco lost because it was denying science, at a huge social cost," writes Kearns. "Big Porn is following the same path." As evidence of the changing environment, Kearns notes that over half a million people have now joined NoFap, a community on the social media site Reddit aimed at helping men and women quit porn and masturbation. The most remarkable thing about the community is that a huge number of its users aren't even religious. They've just woken up to the way porn has been stealing their happiness and how the porn industry is fundamentally exploitative.
As Kearns writes: "The porn debate ought not to be framed as conservative versus libertarian, a narrow political dispute incited by moralists, but rather as Big Porn versus science, a public-health crisis fueled by billion-dollar companies' greedy and exploitative pursuits." This makes good sense. A huge number of people once thought it a threat to freedom to take steps to hold the tobacco industry accountable for the way it falsified data and peddled a product to unsuspecting consumers under false pretenses. Many people argued that banning smoking in public spaces was an "attack on freedom." However, at some point the scientific data connecting tobacco to cancer became so undeniable that people started changing their minds. Instead, a new argument emerged: government had a duty to ban smoking in public spaces in order to protect the freedom of people who did not want to run the risk of lung cancer from inhaling huge amounts of secondhand smoke.
We need a similar revolution on the issue of pornography. Tragically, even many self-described "conservatives" seem to be allergic to any talk about how to limit the damage being caused by the porn industry. But thanks to the emergence of new data and horrific stories like that of the 15-year-old rape victim, the conversation is beginning to change. The supposed "freedom" of adults to watch hardcore porn without any obstacles has to be counterbalanced with the "freedom" of children and ordinary citizens to go about their lives without being burdened with the pervasive presence of a product that is profoundly harmful to their physical, mental, and spiritual health.
So, I say, yes, by all means, shut down Pornhub. But don't stop there. Shut down every other site that peddles such hateful products and that profits from the degradation of women (and men), the addiction of children, and the debasement of our public discourse. Freedom demands it.
Did you find this useful?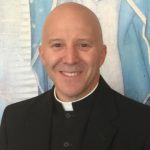 Father Shenan J. Boquet was ordained in 1993 and is a priest of the Houma-Thibodaux Roman Catholic Diocese in Louisiana, his home state, where he served before joining HLI as its President in August 2011. Father Boquet earned a BA from Saint Joseph Seminary College, a Master of Divinity (MDiv) from Notre Dame Seminary Graduate School of Theology, a Certification Program in Health Care Ethics from the National Catholic Bioethics Center, and a Master of Science in Bioethics (MSBe) from the University of Mary in Bismarck. In 2018, Father Boquet was awarded an honorary visiting professorship by the Benedict XVI Catholic University in Trujillo, Peru. He is available for interviews and bookings on behalf of HLI by emailing hli@hli.org.