Gain Heart: Pro-Life Progress at State Levels
The drumbeat of bad news coming from the Biden administration can certainly be discouraging for pro-life and pro-family activists. It seems that hardly a week passes without some horrific new announcement from the administration, pushing abortion or some other assault on basic moral truths.
However, as I have emphasized so often in the past, it's important that we don't allow ourselves to get discouraged by this expected onslaught of bad news. Yes, we may have one of the most pro-abortion administrations in our nation's history in President Joe Biden, Vice President Kamala Harris, and a Democratic-controlled Congress, but they are not all-powerful. And, sadly, we can expect the four years (and hopefully it's only four!) of the Biden administration to be a very difficult time for the pro-life and pro-family movements. However, that's not the whole story!
Despite the administration's aggressive tactics and current positions of authority and influence, a great deal of progress is happening. Since the beginning of the year, over 500 pro-life laws and abortion restrictions have been introduced with 61 passed across 13 states, including 8 bans. These states along with their pro-life leaders are not letting unborn children and the pro-life movement down; they remind us that we can still make great strides even amidst such an extraordinarily hostile environment.
Of course, these pro-life actions have not gone announced by abortion-minded enthusiasts, who see this as a direct assault upon their beloved industry. Recently the Guttmacher Institute, a pro-abortion research group and former research arm of Planned Parenthood which tracks such legislation, voiced its grave concern over the volume of pro-life legislation being introduced and signed into law.
According to Guttmacher, "the number of abortion restrictions—and specifically bans on abortion designed to directly challenge Roe v. Wade and the U.S. constitutional right to abortion—that have swiftly been enacted over the past four months is unprecedented. If this trend continues, 2021 will end up as the most damaging antiabortion state legislative session in a decade—and perhaps ever."
We could not ask for a better endorsement, testifying that pro-lifers are making an tremendous impact.
Pro-Abortion President, Pro-Life Revolution
Unfortunately, federal politics tends to receive the overwhelming amount of attention nowadays. In part, this is because so many of our state and local newspapers and TV stations have folded in recent years, with an increasing number of people getting their news exclusively from the giant national newspapers and networks.
This tends to create an unbalanced perspective, in which only federal politics seems to matter, and local and state politics are overlooked or forgotten. However, for many years, some of the biggest and most impactful pro-life and pro-family successes have been at the local and state level.
During the Obama administration, legislators passed record-breaking numbers of pro-life laws. Read this horrified account, written during the Obama presidency, by a pro-abortion journalist at the left-wing site Vox.
It begins: "Abortion rights activists have long cheered Barack Obama's presidency as a 'historic victory for women's health.' But the reality has been rather different. Since 2010, getting an abortion in America has become significantly harder."
(Get that? Obama was a radically pro-abortion president, arguably even more pro-abortion than President Biden. And yet, the pro-life movement was winning!)
The author of that article continues: "States passed a record 205 abortion restrictions between 2011 and 2013, more than the entire 30 years prior. As a result, many abortion providers are closing down. One survey, from pro-life group Operation Rescue, estimates that 87 separate locations ceased to perform surgical abortions in 2013. These changes are a clear result of pro-life mobilization in the Obama era."
Now, if that's not music to your ears, what is?
The challenge we need to set ourselves now is to replicate this same success during the Biden administration. To strike fear into the hearts of radical pro-abortion activists with the extent of our determination, organization, and sophistication. To show them that we do not depend on any single politician for our success, but that in fair weather or foul, we are out on the front lines, protecting the vulnerable.
Pro-Life Laws Approved in Multiple States
As mentioned above, there are signs that this is happening. Consider just a handful of hopeful stories from the last few weeks alone.
At the end of last month, the governors of Oklahoma and Idaho both signed so-called "heartbeat" bills. These bills would ban abortion from the moment when a heartbeat can be detected, which can be as early as five to six weeks gestation – sometimes before a woman even knows she's pregnant. The heartbeat bill was also only one of three bills restricting abortion signed by the Oklahoma governor.
Of course, the passage of the heartbeat bills is somewhat complicated. As Live Action reports: "Though the passage of 'heartbeat laws' are a positive development in Idaho and Oklahoma, similar laws passed in other states have been struck down by the courts. Many states that pass such laws do so in the hopes of both protecting preborn children in the immediate and eventually challenging Roe v. Wade."
In other words, the laws may not immediately save lives. However, they are strong symbolic gestures, signs that the country is trending pro-life in a major way, and may well come into effect at some point, should a more pro-life Supreme Court refuse to strike down such laws on appeal. That is something to pray for.
In Arizona, the governor recently signed a bill banning eugenic abortions – i.e. abortions when a baby is found in utero to suffer from a genetic condition like Down syndrome. As Live Action reports, the bill also "places a ban on mailing the abortion pill to women and requires fetal remains to be buried or cremated" and "places new reporting requirements on abortion businesses, bans public institutions from committing abortions unless the mother's life is in danger (abortion is never medically necessary), and bans public funding from paying for research involving aborted babies."
"Every life holds immeasurable value—regardless of genetic makeup," Gov. Doug Ducey tweeted after signing it. "Arizona remains among the top pro-life states in the nation, and my sincere thanks goes to Senator Nancy Barto for her leadership and work on this life-saving issue and to those who supported this bill."
In Montana, Gov. Greg Gianforte recently signed three pro-life bills, including one that requires abortionists to offer women the chance to view an ultrasound and listen to the heartbeat of their unborn child. Another bill is a state version of the Pain-Capable Unborn Child Protection Act, which would ban abortion after five months, when science has shown that the unborn child can feel the excruciating pain of the abortion procedures. And finally, the third bill would ban mailing abortion drugs to women.
Gov. Gianforte also signed another bill, called the Religious Freedom Restoration Act, which states that state agencies must demonstrate a "compelling governmental interest" before violating the "freedom of people of all faiths to exercise their sincerely held religious beliefs."
In Tennessee, a court just ruled that the state can enforce its 48-hour-waiting law, which requires a two-day waiting period before a woman can go through with an abortion. Tennessee state legislators also passed a bill requiring the respectful burial or cremation of aborted babies – a law that not only protects the dignity of murdered children, but also sends a message that unborn children are worthy of respect, and should not be killed.
In Texas, a House committee has sent three pro-life bills to the House for a vote. This includes Texas' version of the heartbeat bill, another bill that would ban abortions based upon race, sex, or suspected disability, and another bill that Live Action describes as "a three-in-one omnibus bill that includes a heartbeat bill, an anti-discriminatory abortion bill, and a measure that would end elective abortions in Texas within the next four years, according to Texas Right to Life. Similar versions of these pro-life bills have already passed the Texas Senate."
Winning, in Dark Times
Yes, it can be discouraging when the full apparatus of the federal government is used to stymy pro-life efforts and advance a radical agenda. During the Trump presidency, many life-saving pro-life policies were put in place and pro-lifers enjoyed unprecedented access to the halls of power. So many things seemed easier.
But access to the halls of power isn't everything. In fact, it can even be somewhat illusory. So much of the life-changing work of the pro-life movement is grunt work, carried out far from the limelight of national publicity. So much is accomplished, so many lives are saved, by the unsung armies of sidewalk counsellors outside abortion clinics and volunteers at the huge network of crisis pregnancy centers blanketing this country, bringing hope and resources to women in need.
And a great deal, as we have seen, is being accomplished by courageous pro-life and pro-family legislators at the state and local level – legislators whose names are rarely reported in national news, but whose efforts are saving lives and changing the culture.
Our job during these four years is to not lose hope, but rather, in fact, to gain heart – to use the opposition of the Biden administration as inspiration, galvanization, to push us to do more, to work harder, to show the radical anti-life and anti-family activists that we are not going away and we are not giving up.
Christ won His victory on the cross. Our victory will not be won amidst popularity, prestige, and ease. It is the daily victories, the constant effort, putting faith in God's strength over our own, that will turn this ship around, and build a Culture of Life.
Did you find this useful?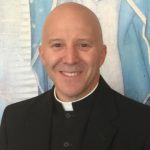 Father Shenan J. Boquet was ordained in 1993 and is a priest of the Houma-Thibodaux Roman Catholic Diocese in Louisiana, his home state, where he served before joining HLI as its President in August 2011. Father Boquet earned a BA from Saint Joseph Seminary College, a Master of Divinity (MDiv) from Notre Dame Seminary Graduate School of Theology, a Certification Program in Health Care Ethics from the National Catholic Bioethics Center, and a Master of Science in Bioethics (MSBe) from the University of Mary in Bismarck. In 2018, Father Boquet was awarded an honorary visiting professorship by the Benedict XVI Catholic University in Trujillo, Peru. He is available for interviews and bookings on behalf of HLI by emailing hli@hli.org.